Osteoporosis is a naturally occurring condition that becomes a health concern once people reach 50 years of age. It becomes potentially more serious the older they get. In fact, since bone mass peaks in your mid-20s, it can be said that the process of osteoporosis begins at that point. After that, as you age, your bones become less dense and weaker. The less dense your bones become, the higher your risk of a fracture.
Bones Are Living Tissue
Many people don't realize that bones are living tissues that are undergoing constant change. Older cells reabsorb into the body, while new cells are created. At first, of course, your bones grow from the time you are born until you reach your late teenage years. After density peaks in your late 20s, bone strength is maintained through a process called remodeling. During this phase, your bones are still living tissue with old bone matrix reabsorbed into the body, while new formation is taking place.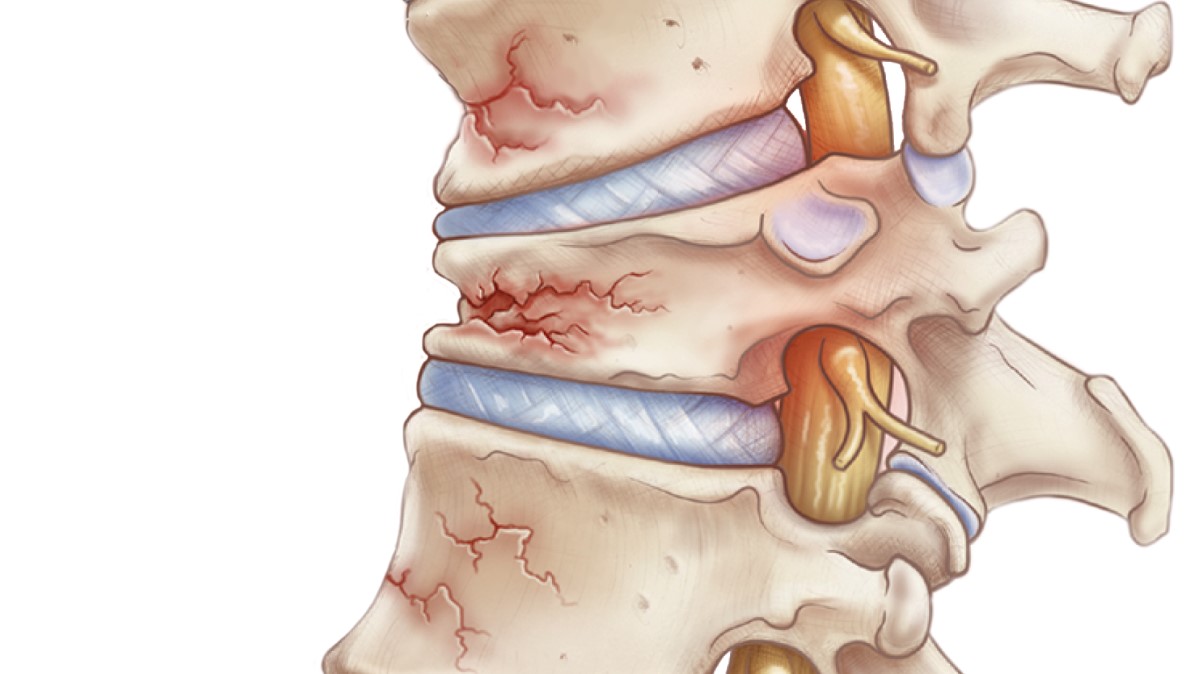 As we age, bone formation continues, but at a pace, that is too slow to keep up with bone loss. This is the process of osteoporosis, which means "porous bone." Certainly, porous bone is weaker and more prone to fractures and breaking.
Major Concerns
According to the International Osteoporosis Foundation, one in three women and one in five men over fifty years of age are at significant risk for an osteoporosis-related bone fracture. These commonly occur in the hip, the spine and the wrist with more serious consequences depending on the location. All fractures are serious, but the weight-bearing responsibilities of the hips and the spine make a fracture in those locations potentially life-altering.
Depending on your age, your general health and the severity of the injury, the time it takes to heal from a hip fracture can vary. Meanwhile, osteoporosis of the spine can lead to a compression fracture of vertebrae, which can be extremely painful. Left untreated, a vertebral compression fracture results in a condition called Dowager's Hump, which is a characteristic posture that includes a rounded upper back and a neck tilted too far forward. In addition, a vertebral fracture often results in a lower height.
Diagnosis
While everyone past a certain age experiences osteoporosis – just as everyone past 40 years of age is a candidate for bifocals – when the condition becomes acute, you can be diagnosed with osteoporosis.
This is usually done with a physical at your doctor's office. If need be, the doctor will then order a bone mineral density test (BMD). This is done with specialized imaging called a DXA, which stands for dual-energy X-ray absorptiometry. This is a low radiation X-ray that can identify small changes in bone density.
Your doctor will recommend one or more specialized DXA tests that focus on the forearm, finger and heel, the spine, the hip or your whole body.
Osteoporosis – essentially, acute osteoporosis – is diagnosed when someone has a T-score lower than minus 2.5. A score of minus 1 to minus 2.5 is labeled osteopenia, while a score lower than minus 2.5 is considered severe osteoporosis.
Treatment
While diet, exercise and the avoidance of tobacco and heavy alcohol use are recommended for preventing osteoporosis, there are medications available for people diagnosed with osteoporosis. These are:
Bisphosphonates
Denosumab
Selective Estrogen Receptor Modulators
Calcitonin
Strontium ranelate
Teriparatide
Hormone replacement therapy (HRT)
Procedures
For persons with compression fractures of a vertebral segment or segments, the procedure known as kyphoplasty is recommended. This procedure involves forcing the vertebrae back to its original shape with an inflating device, then removing the device and filling the empty space with special bone cement. This keeps the vertebral segment in the correct shape, restoring movement and relieving pain.