A bunion sounds like something small and quaint – a bit like something extra someone in Victorian times would sneak into a picnic basket. Oh, you brought bunions! How delightful.
Bunions, however, are not particularly delightful. In fact, they are painful, bony protrusions that form at the base of the joint of your big toe or your little toe, where they are referred to as "tailor's bunions," or "bunionettes." These also sound quaint, but are, in fact, painful.
A bunion is an abnormal growth that is fairly common. About 18 million women in the United States over 21 years of age (about 8 percent) have bunions, while about 4 million men suffer from the same condition. The difference between genders is explained due to the shoes men and women choose to wear. But the condition is the same and it can hurt.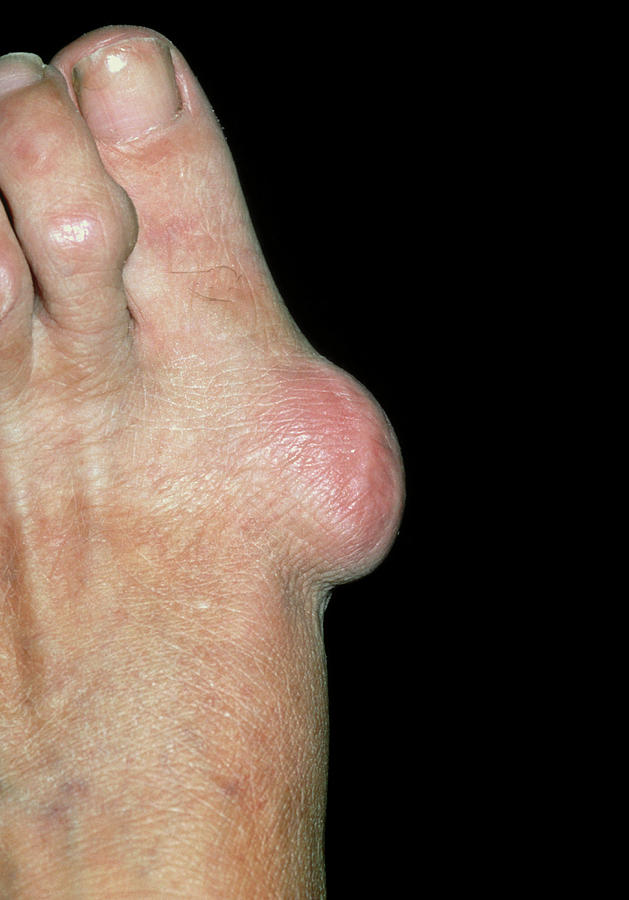 A growth at the base of the outer toes has nowhere to go if not outward. The middle toes block the protrusion from going inward, so the growth goes outward. While doing so, it forms an exposed outer nub that will be the first thing your foot collides with when it bangs up against something. It is, in effect, an exposed, readily accessible growth that is even visible. It forms a bump at the base of the large or the small toe that then turns the toe inward. The affected toes then start to crowd the middle toes, overlapping them or pushing them inward.
Symptoms
The symptoms of a bunion include pain in the first joint of the largest or smallest toes (the first and fifth metatarsophalangeal joints). The bunion shows as a swollen, usually red, inflamed looking bump protruding outward.
The skin around the bunion tends to become calloused over time, so the skin is likely to be thickened around a bunion. In addition, bunions usually present a dull pain and are vulnerable to bumping. The toes may become misaligned and bunions can make it difficult to find proper footwear that is not painful to wear.
What causes bunions?
There are a variety of causes for bunions. Genetics can be a contributing factor. Poorly fitting shoes or foot injuries can also lead to bunions. Other causes include:
Flat feet
Poorly fitting shoes especially shoes that squeeze toes together
Congenital defects
Arthritis and other joint diseases that cause inflammation
Foot injuries
Occupational issues that require specialized footwear. Dancers are specifically prone to bunions.
Treatment
Bunions and bunionettes will often retreat if the patient begins to wear the correct shoes, although orthopedic padding or shoe insteps could help the symptoms retreat even faster.
Padded socks can also be worn to protect the patient's foot and help turn toes back to their proper alignment. Inflammation can be brought down with non-steroidal anti-inflammatory drugs. Heat is sometimes used to reduce swelling and alleviate pain.
In more serious cases, cortisone injections are used to reduce swelling and pain. Surgery is also a possibility for the most severe cases.
See a specialist
Bunions only sound cute. In reality, medical intervention is frequently required. See a specialist as soon as possible. Progressive conditions like bunions are best treated by starting a course of treatment as early as you can.
In Tempe, call FXRX Orthopaedics & Bracing at 480-449-3979 for an appointment.